:going somewhere: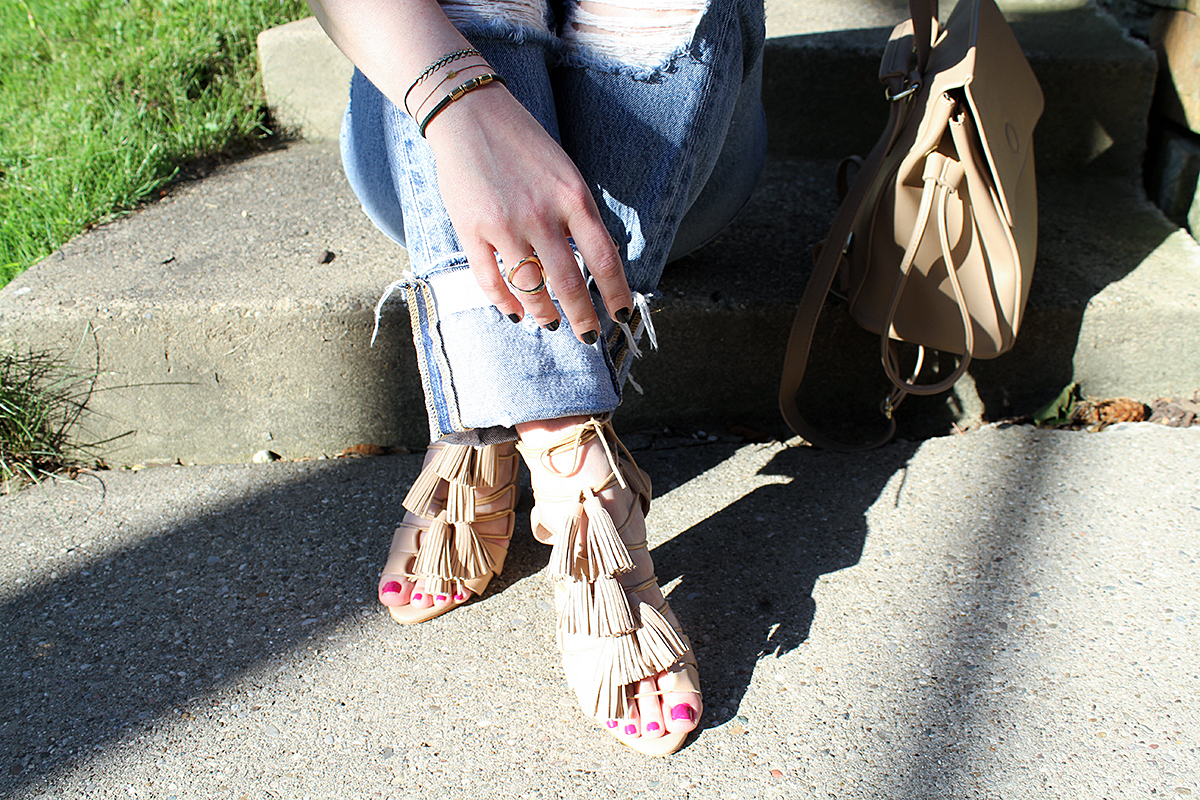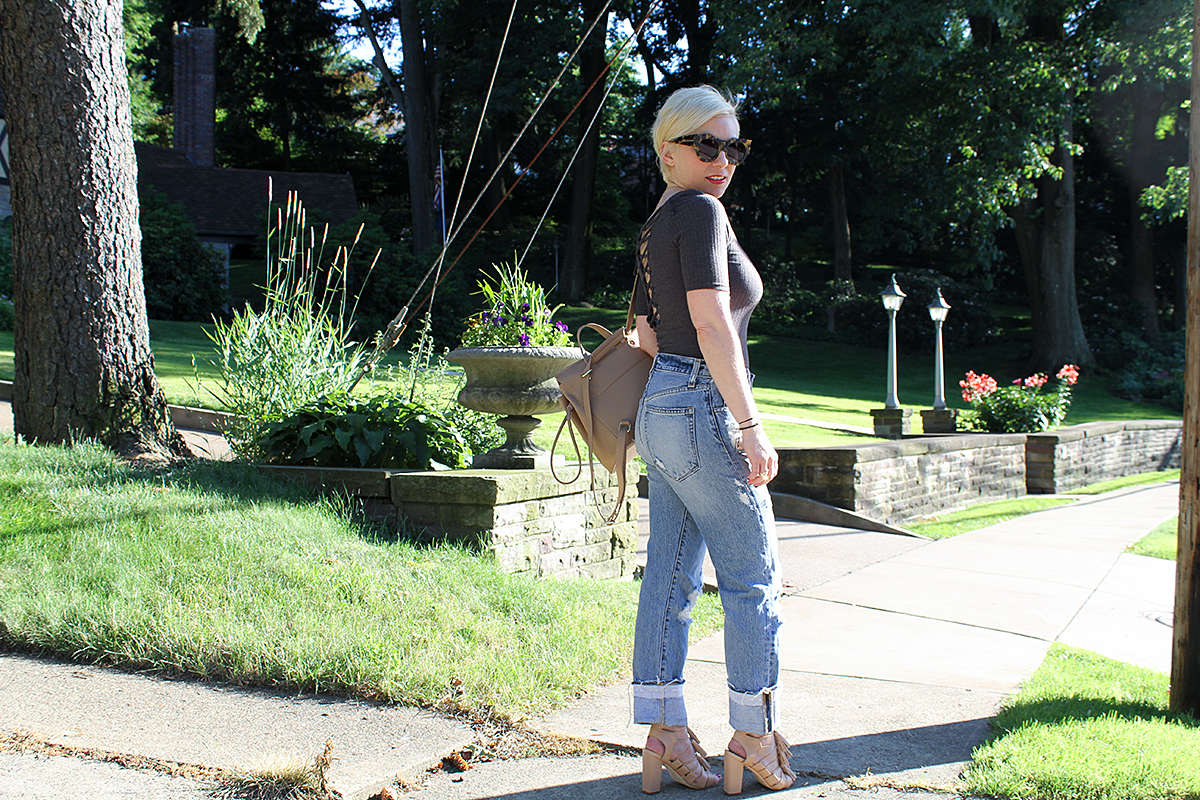 how is your summer going so far? has it been moving as fast as mine has? it's almost july. JULY! i swear the longer i live life, the faster it accelerates. every moment is so precious.
part of the reason things seem to go so quickly is that it always feels like we're going somewhere. trips for work. trips back home. this past weekend, cj and stella visited his sister. the whole family was together. i stayed back home, stuffed full of ambition to get some things done.
instead, i found myself in leggings on the couch for whole mornings. my lounging bled into the afternoon on sunday. there's a small piece of me that feels insanely guilty about being such a dirty sloth. but mostly i feel satisfied that i had a do-nothing weekend. i haven't had one of those in a very long time.
Bodysuit No. 14 Boutique // Jeans AYR // Shoes Loeffler Randall (on sale here) // Bracelets Lula (PS: one of those bracelets is a hairband. i'll never be caught without something for stella's hair again!) // Ring Elizabeth and James (available at Lula for my Mt. Lebanon ladies) // Sunglasses Karen Walker // Bag Modern Citizen // Necklace Cloverpost (love this)
photos // aart
Terra McBride