:top swap: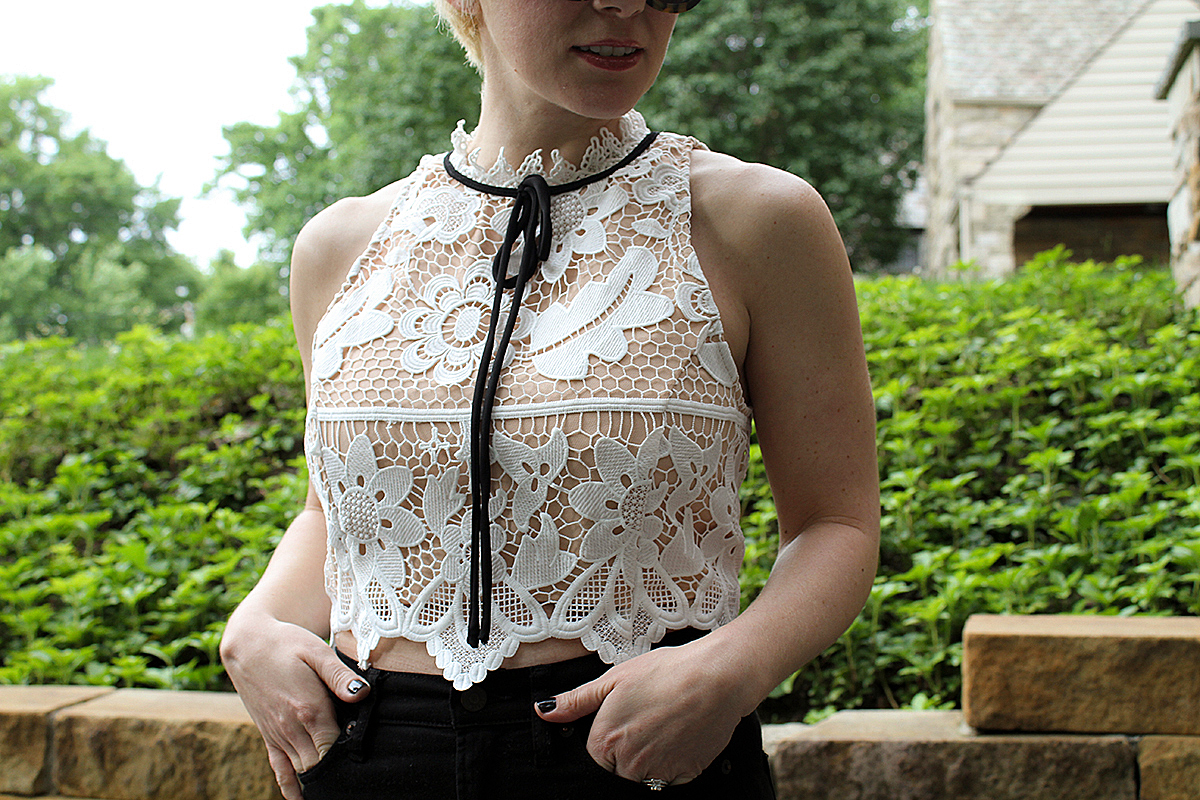 remember the "i'm not a French girl" post? well, why mess with something you love, right? this outfit is exactly the same, except the top was swapped.
i picked up this lace piece at No. 14 Boutique in Lawrenceville several weeks back. there was a matching skirt, which i liked but felt was too femme for my personal style. plus, i couldn't figure out exactly where i would wear something like that. so i stuck with the top and kept things simple with black jeans and my favorite nude heels. cj called this top Pilgrim Chic. and Butter-Churning Chic.
despite that, he did say he liked it. but he's a bit of an asshole and needs to make sure i don't get too full of shit when i occasionally have someone taking my photos. quite frankly, that's why i love him.
on an unrelated note, are we ready for summer or what??
Top Endless Rose from No. 14 Boutique (also available here) // Jeans J.Crew // Shoes Stuart Weitzman (or try these) // Sunglasses Karen Walker (love these)
photos // aart
Terra McBride