:straight laced: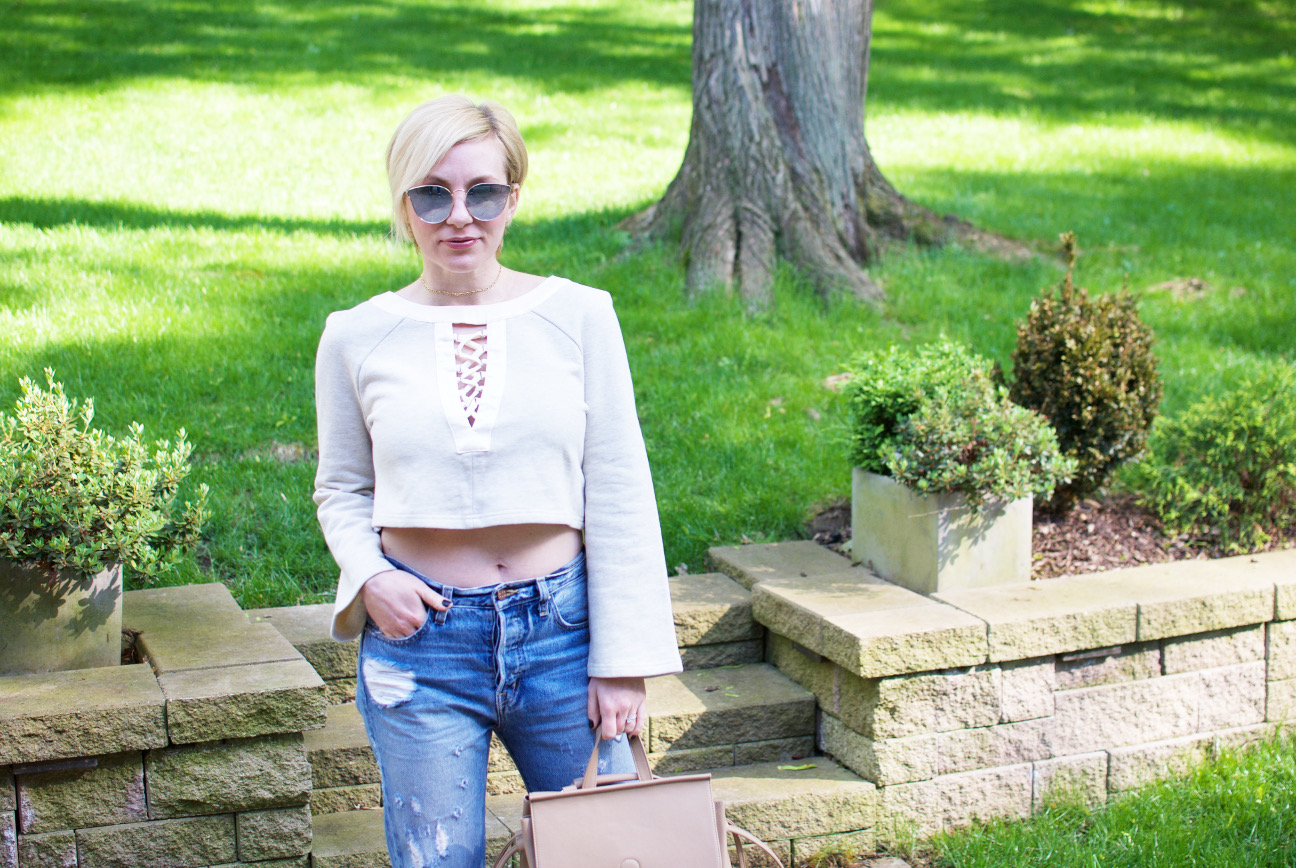 yesterday was a big one for us. several weeks ago, CJ suggested we enjoy a little staycation. his mom is up north for the summer and she was itching to spend time with Stella, which was perfect for us to have a kid-free weekend. it hit me yesterday while we were in the midst of our big day that the whole thing was a mother's day gift. CJ booked a room at our favorite hotel and we hopped around to a bunch of places that we never have the chance to experience.
yesterday seemed like the perfect opportunity for my first visit to No. 14 Boutique, and it did not disappoint. the ladies are exceedingly friendly and chatted with my husband while he waited for me to try things on. they even gave us lunch recommendations (Smoke is amazing btw).
my husband is such a good wing man when i shop. he never makes me feel like i'm boring him and he actively participates in choosing things for me to try on and evaluating whether or not they work. this cropped sweatshirt was the first thing i tried on. and i loved it but i thought he might hate it (or question where in the world i would wear such a thing) so i didn't even show him. i just told him it was a non-negotiable and it was coming home with me. turns out he loves it. "it's fun," is his favorite phrase to describe my clothes that he likes.
is this sweatshirt practical? kind of no. but it's fun and i would totally wear it to brunch with these AYR jeans or my high-waisted skinnies. so why not?
Sweatshirt Endless Rose (from No. 14 Boutique) // Jeans AYR // Shoes Stuart Weitzman (similar) // Bag Modern Citizen // Sunglasses Quay (from No. 14 Boutique) // Necklace Cloverpost (love this)
Terra McBride