:rue des archives:
a few years ago, i made the conscious decision to start investing more in the pieces i wear. and while i still enjoy the occasional asos or zara bender, i find myself craving more thoughtfully crafted items of clothing. let's be honest though, i love the beautiful detail and craftsmanship of designer wares but my pocketbook just cannot handle it.
thankfully, the days when designer was accessible only to the ultra wealthy have long passed. and with consignment outfits like the new Rue des Archives pop-up in Bakery Square, designer clothing, handbags and shoes are officially on the menu for all fashion lovers.
Rue des Archives is the brainchild of Nathan McCarthy and Thomas Cabral, who are already well known for their exquisite strip district floral shop Hens and Chicks. the duo has taken great care to curate only the most exceptional pieces of designer clothing and accessories for their consignment shop. the pop-up coincides with the launch of an e-commerce site. but i am here to tell you, the experience of visiting the shop and speaking with Nathan was well worth the trip through tunnels and over bridges on a snowy sunday morning. Nathan offered a bit of history on several of the pieces in the shop, both from the perspective of the designer who created it and the lovely woman who owned it.
it was a treat to speak with Nathan and hear the passion behind what he and Thomas have created. the designer experience is something everyone should enjoy. when i spoke to Nathan, it was clear that he truly wants his customers to feel like Rue des Archives is a place to get up close and personal with designer pieces. everything is artfully displayed. simply visiting to see (and feel the weight of) the chainmail dress that Linda Evangelista wore on the runway is totally worth it for any fashion lover. but with designer denim starting at $40 and cashmere sweaters around $70, anyone can walk out of Rue des Archives with a piece they love.
it's also clear that Nathan and Thomas want to play a part in reducing the amount of waste that the fashion industry contributes to landfills. fast fashion can be fun, but it often comes at a price. Nathan and Thomas feel the weight of that and want to help shift the focus of consumers from buy more to buy smart.
you simply must visit Rue des Archives. it's a space where all are welcome. and why wouldn't you want to try on a prada trench or a chanel suit or an hermés watch? oh, i suppose you could do a bit of holiday shopping there too!
Rue des Archives is located in Bakery Square and will be open daily from noon to 7:30 p.m. through Dec. 28, 2016.
photos // aart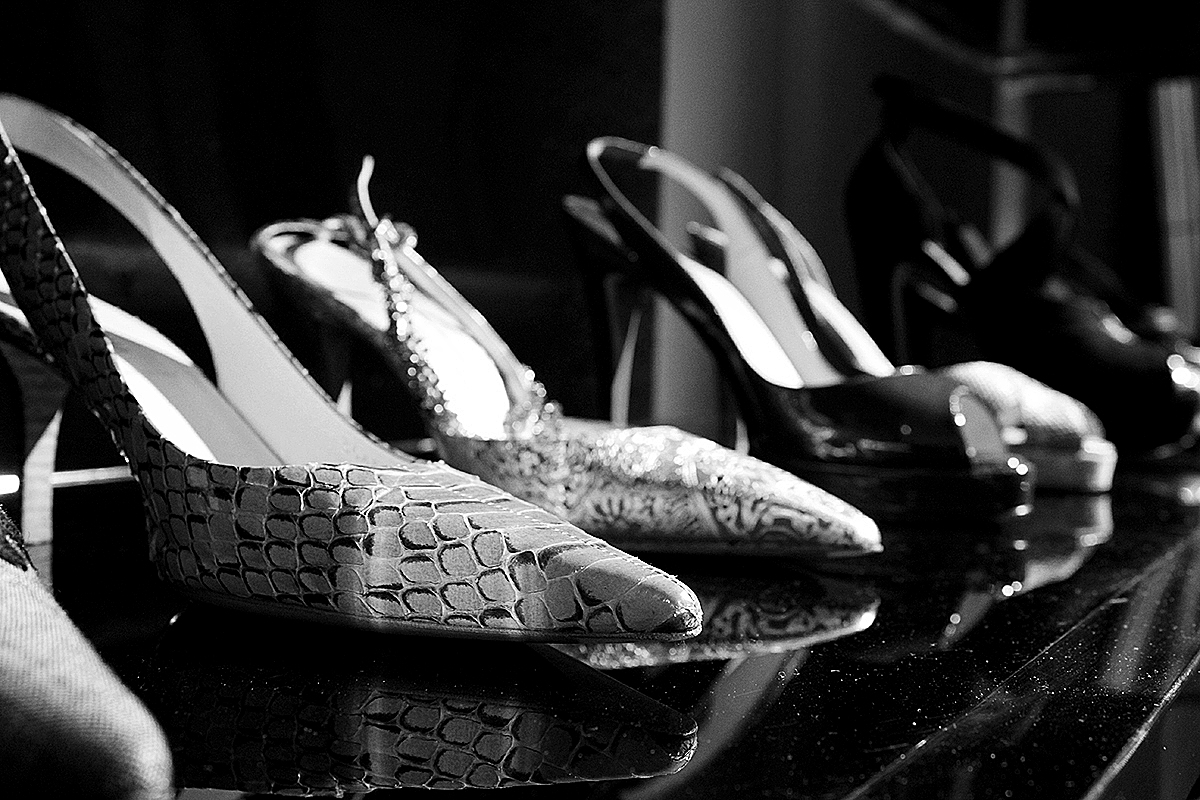 Terra McBride