:high-waisted denim x unplugged:
previously on LoveNothingMore, i asked if you had any guesses on the two 90s style moments from two sitcoms that i felt like i was imitating in this outfit.
tracy got 1 of the 2. the seinfeld puffy shirt.
the second started off in my head as tucked-in joey from friends. but then a little research revealed that it's generally early 90s denim on friends.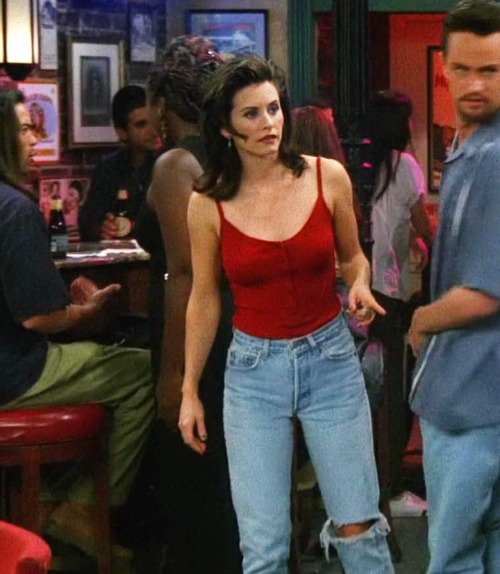 i can't believe 90s style is back just like my mom couldn't believe that 70s style was back when i was a kid. but it's fun to revisit updated versions of what we used to wear (i never wore a puffy shirt). for me it's like my own little time capsule. put on an unplugged album and i would swear to you i was 16 again. it's a disarming and quite enjoyable feeling.
what are your favorite styles from your youth? have you found a way to weave them back into your wardrobe?
photo // lauren
Terra McBride